Fencing Services in SWLA area
In today's modern world run by ever-evolving technologies, boundaries, and privacy can be scarce. We know how important it is to have a private retreat to be alone or spend time with friends and family, and we want to help you get it just right. We offer all types of fencing for all purposes, security, privacy, style, etc.
Get A Head Start!
Get your property surveyed to ensure proper, legal measurement of your property line, and know your property borders! This is crucial before you begin installing border fencing. Call us at (337) 263-6812 or get a free quote online for our installment services, and we'll offer you guidance on how to get it properly measured, marked, and ready to go with a local surveyor!
Wood Fence
Wood is one of the most popular fencing options in the USA, it's great for privacy, and makes for good security. These usually last for 10 to 15 years. Wood fencing also requires more maintenance and attention throughout the years compared to materials like vinyl, and aluminum. Depending on which weather elements wood fencing is exposed to it may need to be treated periodically. There are many different design options, here are some favorites!
Classic wood fencing (Most Popular)
Aluminum Fence
Looks great, is low-maintenance, and aluminum fencing is stylish, rust-resistant, and typically less costly than a wooden fence. They can last up to 20 years! Aluminum fencing is great for a property border, keeping children and pets safe from wandering off of your property, it also serves well in keeping unwanted and possibly dangerous animals away from your home and loved ones. Check out some of the design options!
  
Classic aluminum fencing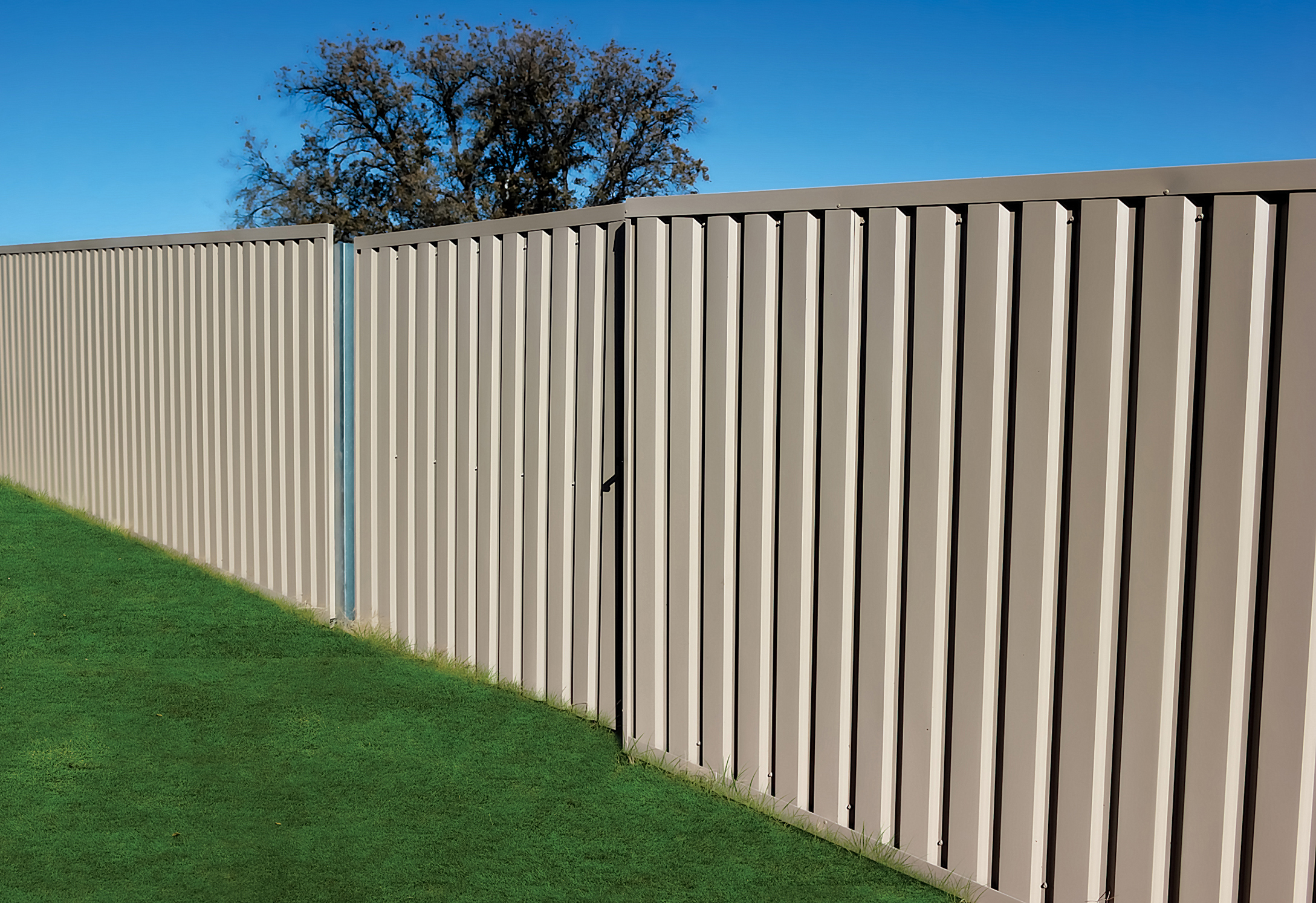 Aluminum privacy fencing
Vinyl Fence
Vinyl fencing is inexpensive and quick to install, can be cleaned with soap, bleach, and water. Never fades, requires very little maintenance, and can stand the test of time for up to 40 years or more! Vinyl is a durable plastic that can be colored and styled in just about any way you prefer(i.e imitation of wood or stone texture and color)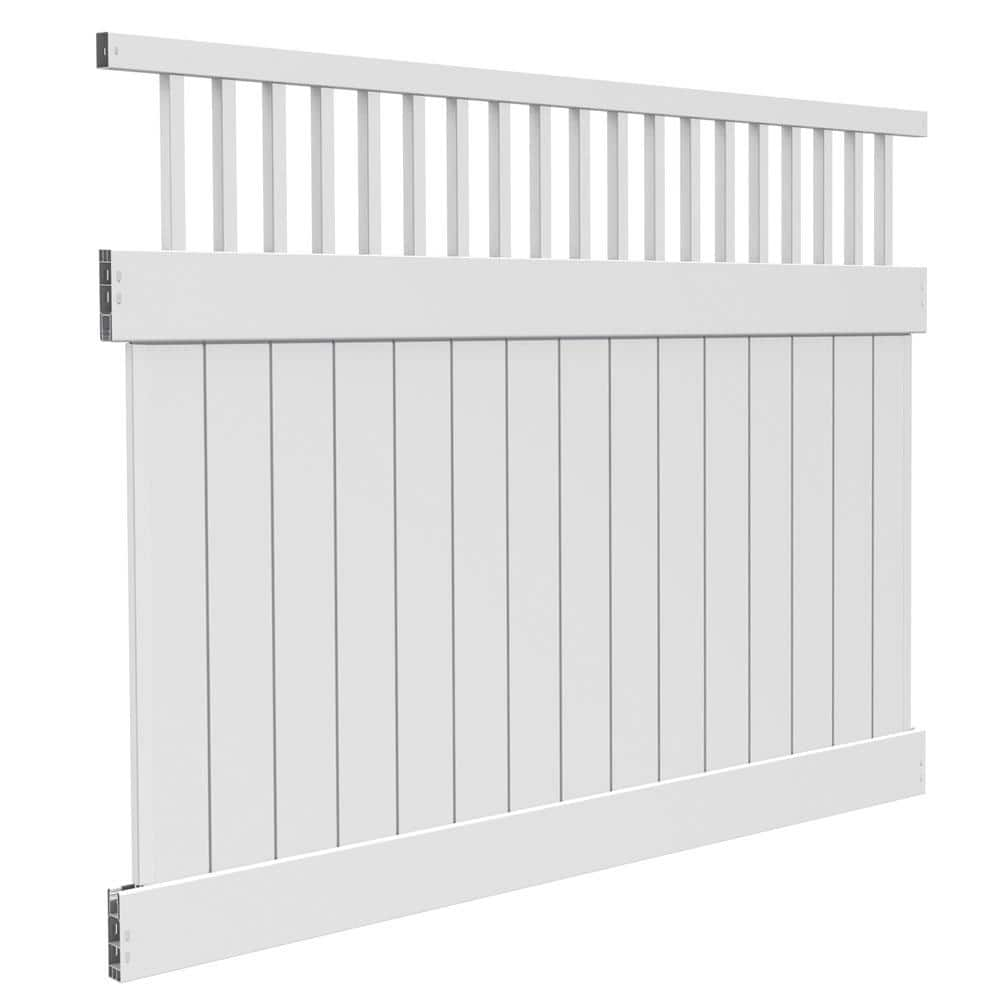 Vinyl Fencing
Chain-link Fence
Chain-link fence is cost-efficient, easy, and quick to install, and can be used to replace existing damaged fence sections. Easy to link to any existing fence, considered best for security by many for several reasons; Not only Is the material strong, but there are also a variety of ways you can install, overlay, and enhance security and privacy when using chain-link fencing. check out the fence below, this is a picture of a colored chain-link fence with vinyl privacy panels installed on the exterior, this is just one example of many privacy options:
Colored chain-link fencing (with vinyl privacy barrier installed)